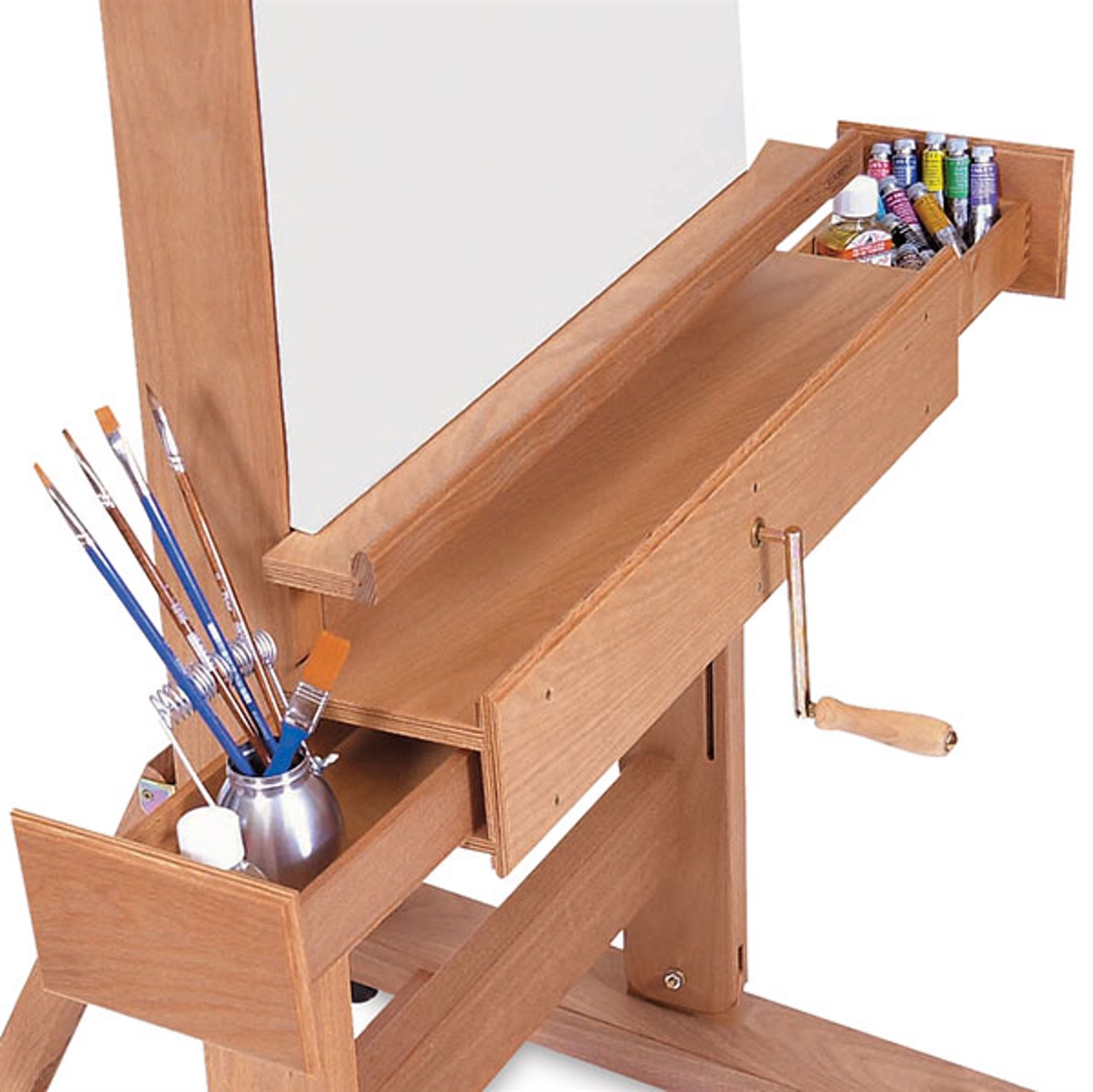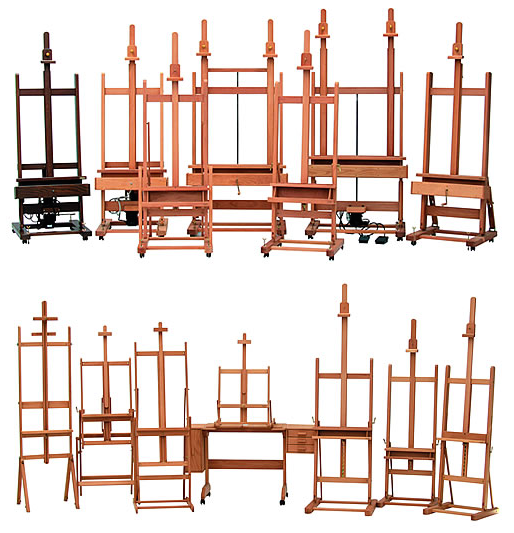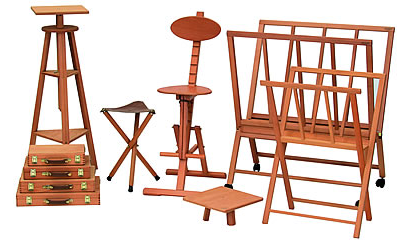 Since 1948, MABEF has been making wooden painters' easels with creativity, expertise and care exhibited by the company's founder, Mariotto Albino Bruno e Figli, whose initials form the company name. By the 1970's, the company had become the symbol of high-quality Italian easels throughout the world, an undisputed presence in France, Belgium, Germany, Great Britain and United States; in 1981 the company also landed in Japan and South Africa. Today, the easels produced by MABEF are a symbol of the MADE in ITALY.
The brand's guarantee derives from a constant and passionate work, which draws strength from the artisan experience and takes advantage of new technological know-how, design and constant focus on quality in order to guarantee a unique product intended to last a lifetime. The ingenious technical solutions and accurately selected raw materials ensure sturdiness in time. In fact, MABEF uses only high-quality solid beechwood that comes from controlled areas where prompt reforestation is ensured (in 2004 MABEF obtained the FSC certification, www.fsc.org). This type of wood is extremely resistant and its beauty increases in time, also thanks to a finish with natural oils, which keep the raw material "alive". MABEF easels are simple to use, and they allow the artistic work to be set up quickly and easily. They are easy to assemble because they are designed as a kit, and they are also sturdy and reliable, equipped with an international lifetime guarantee.
In recent years, MABEF has paid special attention to ecological and environmental problems, and it has decided to reconvert all its production scrap by recycling it 100%. As a matter of fact, through a complex crushing procedure, wood shavings are turned into pellets, an environmentally friendly fuel which is used to heat the entire company.
Art Lounge is proud to associate with a brand like MABEF that continues to satisfy the most demanding artists, museums, restorers, auction houses and painting aficionados.
We will have:
•Studio Easels for various media with inclinations
•Field Easels at a great value
•Lyre Easels
•Easel Sketchboxes
•Table Easels
•MABEF articles like stools, palettes, clipboards and more!