How many of you remember watching the old Mahabharat serials where the gods and holy figures are always depicted wearing heavy clothes and jewelry? I sure do.
While that is the imagery the Indian media has sort to feed the country there are always other ways to imagine them.
Artist Abhishek Singh, through his series of interpretations of the Indian Gods makes us imagine them in scenarios we may not have previously imagined and in universes we had not placed them in.
Abhishek currently lives between his studios in Brooklyn, New York and Mumbai. Whenever possible he retreats for a meditation trek in the Himalayas.
He has showcased his art at various shows across the world and was the illustrator for KRISHNA — A Journey Within for Virgin Comics.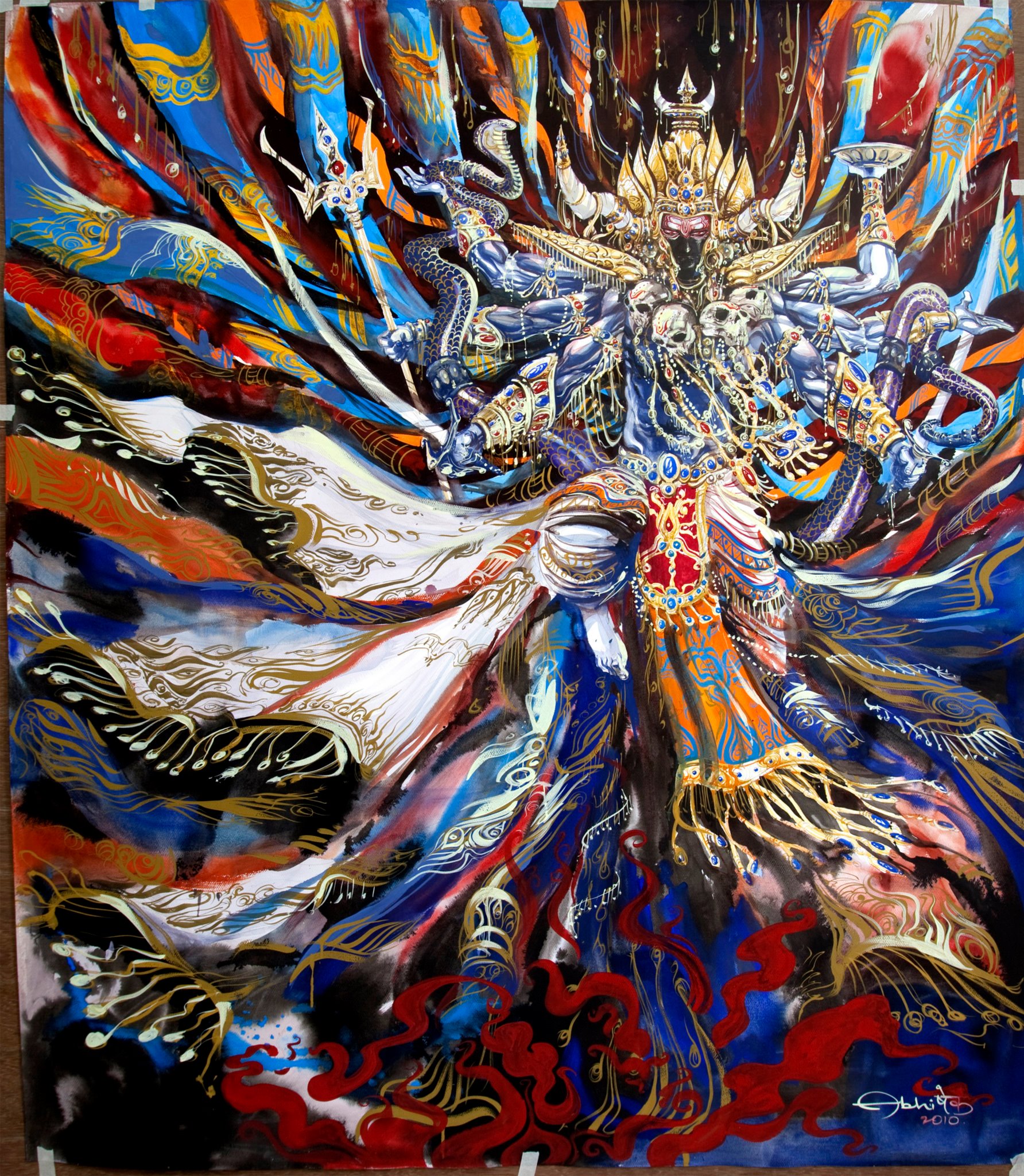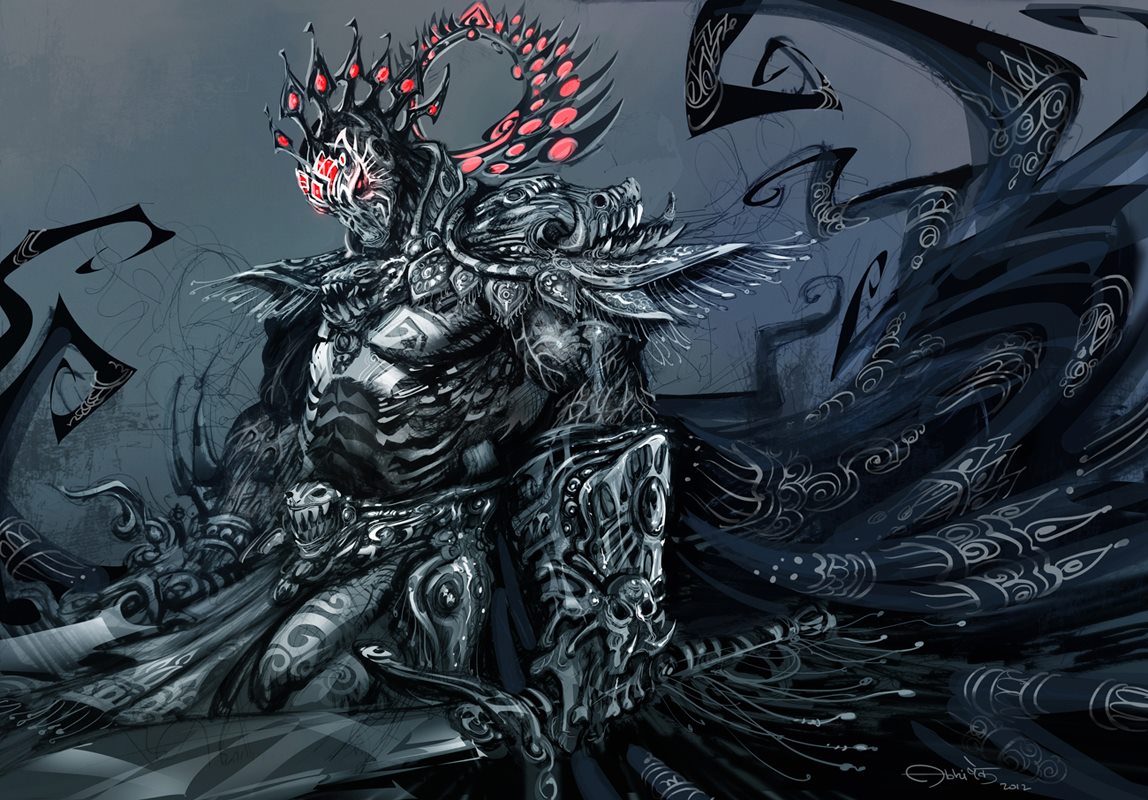 Through his art it seems Abhishek wants to provoke the viewer into imagining the gods as exaggerated versions of them selves. From the Angry Shiva to the sorrowful Krishna they all seem to have been taken one step beyond the images we would normally conjure up in our head.